LEFEET at the DEMA Show 2022: the frontrunner in ultra-compact underwater scooters
Nov 17, 2022 by LEFEET
We're back! Cementing LEFEET's innovative reputation at the DEMA Show 2022
LEFEET proudly presents its new products at the DEMA Show 2022, the world's largest international diving exhibition for diving and watersports professionals.
Between 1 and 4 November, LEFEET was at the DEMA Show 2022 in Orlando, Florida.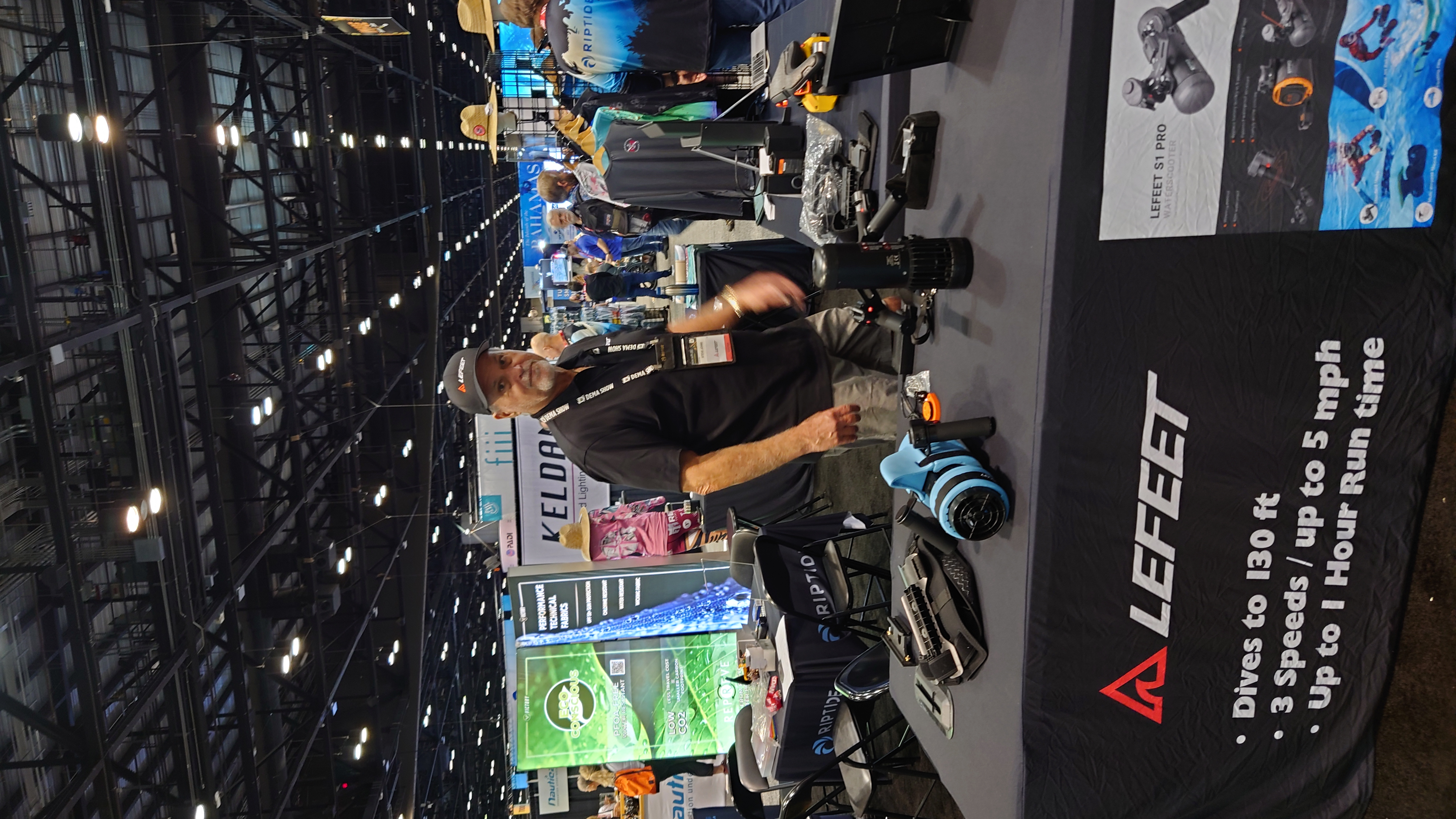 LEFEET at the DEMA Show 2022 in Orlando, Florida. Presenting the brand's new sea scooters and accessories from booth #313
During these exciting four days, international dive and travel-related companies came together under one roof to share important diving technology updates and industry news.
And from booth #313, LEFEET showcased its ultra-compact underwater scooters to thousands of retailers, wholesalers and distributors from around the world.
But what is the DEMA Show all about?
DEMA – Diving Equipment & Marketing Association – is nothing less than the biggest and most respected trade show for diving, watersports and dive-related travel companies.
Holding annual events in the USA for the past 40 years, DEMA is an inspirational hub for anyone serious about doing business in the diving and watersports industry. From dive training organisations to clothing retailers, travel wholesalers, dive shop owners and even manufacturer representatives.
It's an international diving exhibition where big brands (like PADI and DAN) gather to learn, share and connect.
For things such as:
-New product innovations, with exclusive live demos
-Latest trends
-The best travel destinations
-Educational seminars on strategic business management
-Networking and creating new partnerships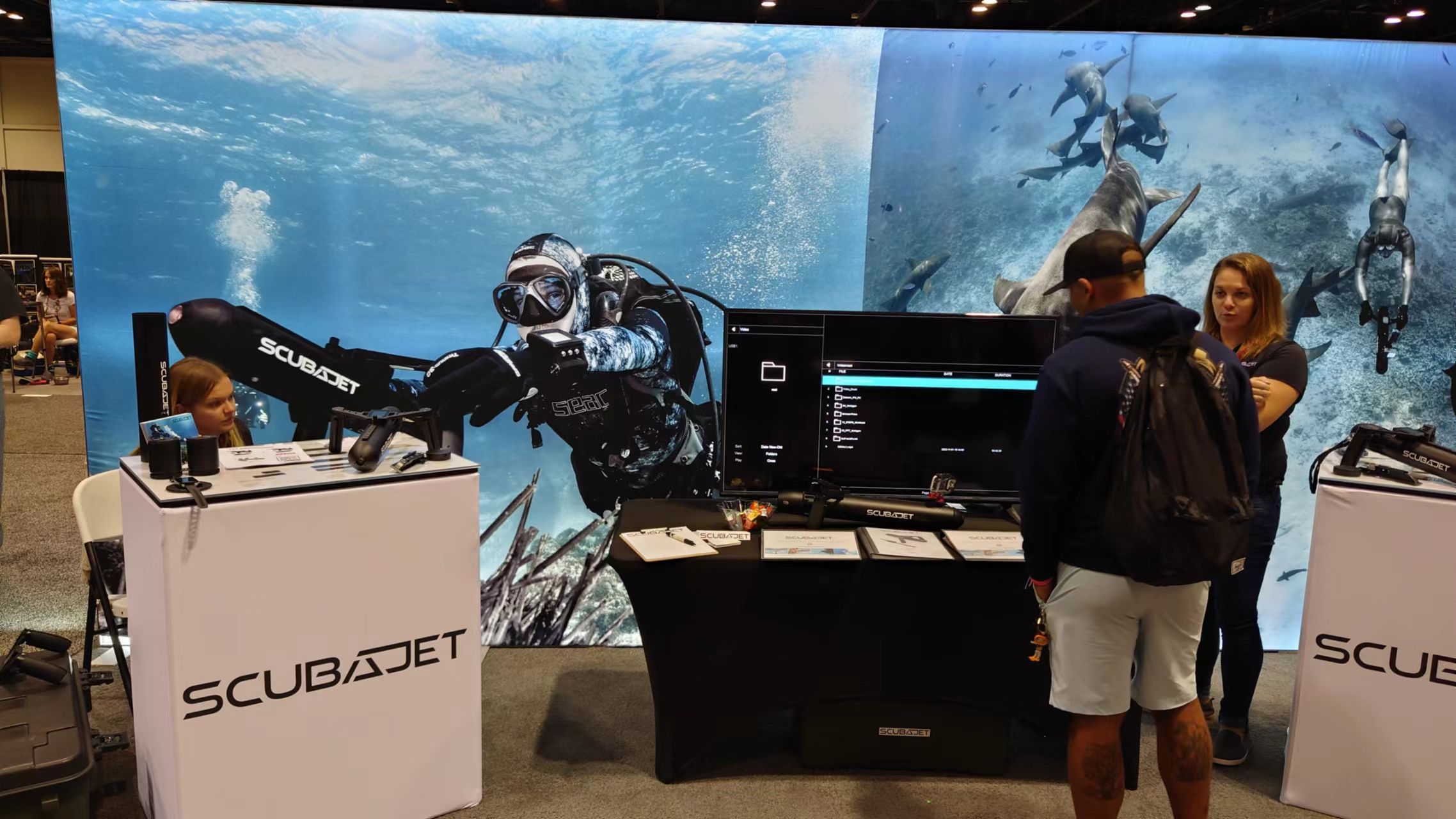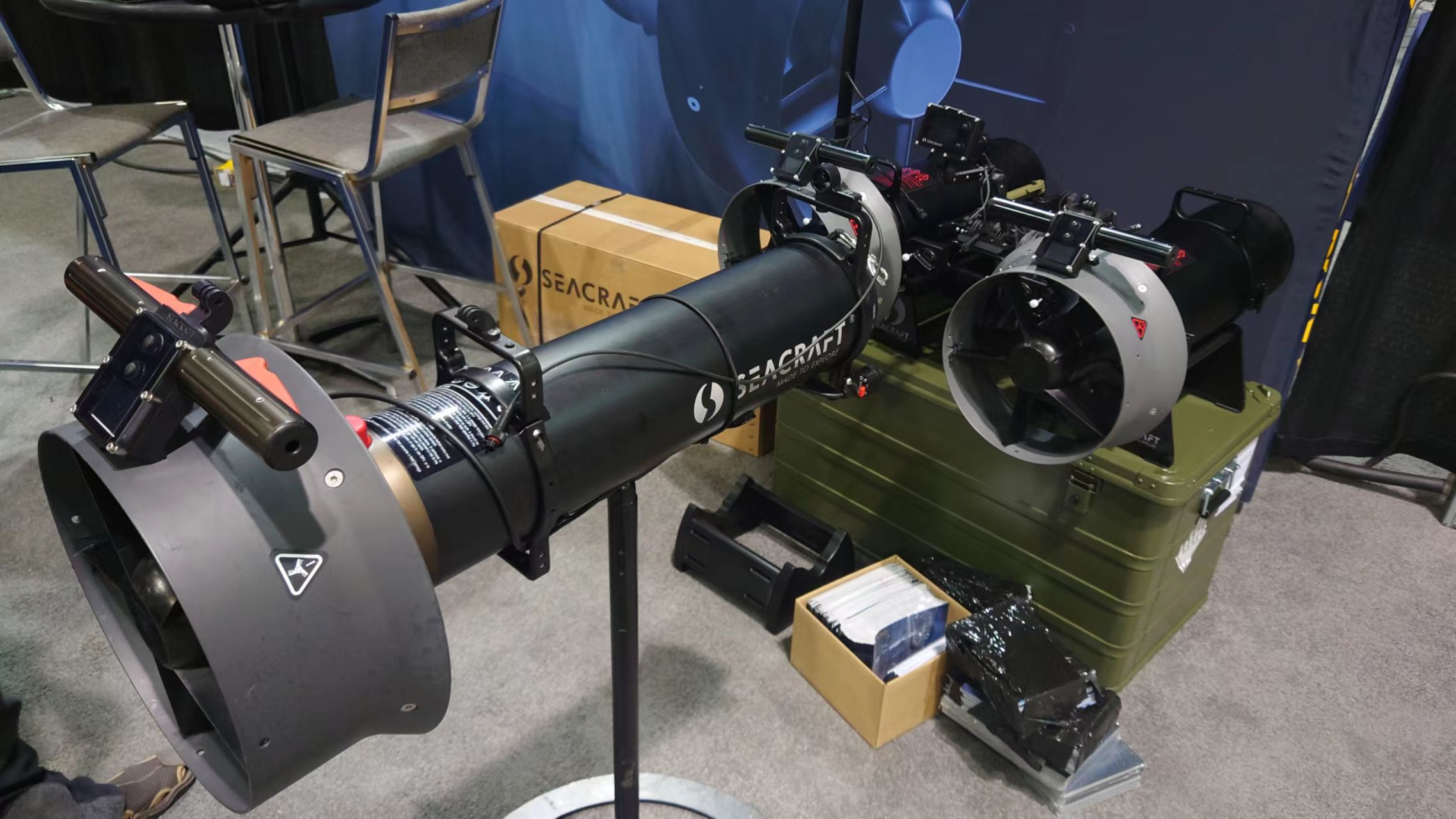 SCUBAJET & SEACRAFT DPV at the exhibition
Did you know? The DEMA Show is only for scuba diving industry professionals to share and discuss the latest trends before they go mainstream. In other words, it's not open to the general public.
Product showstopper: LEFEET at the DEMA Show 2022
Rubbing shoulders with industry experts and well-known brands, LEFEET showcased its new underwater scooters: the LEFEET S1 PRO and – exclusive for the DEMA 2022 conference – the upcoming LEFEET C1.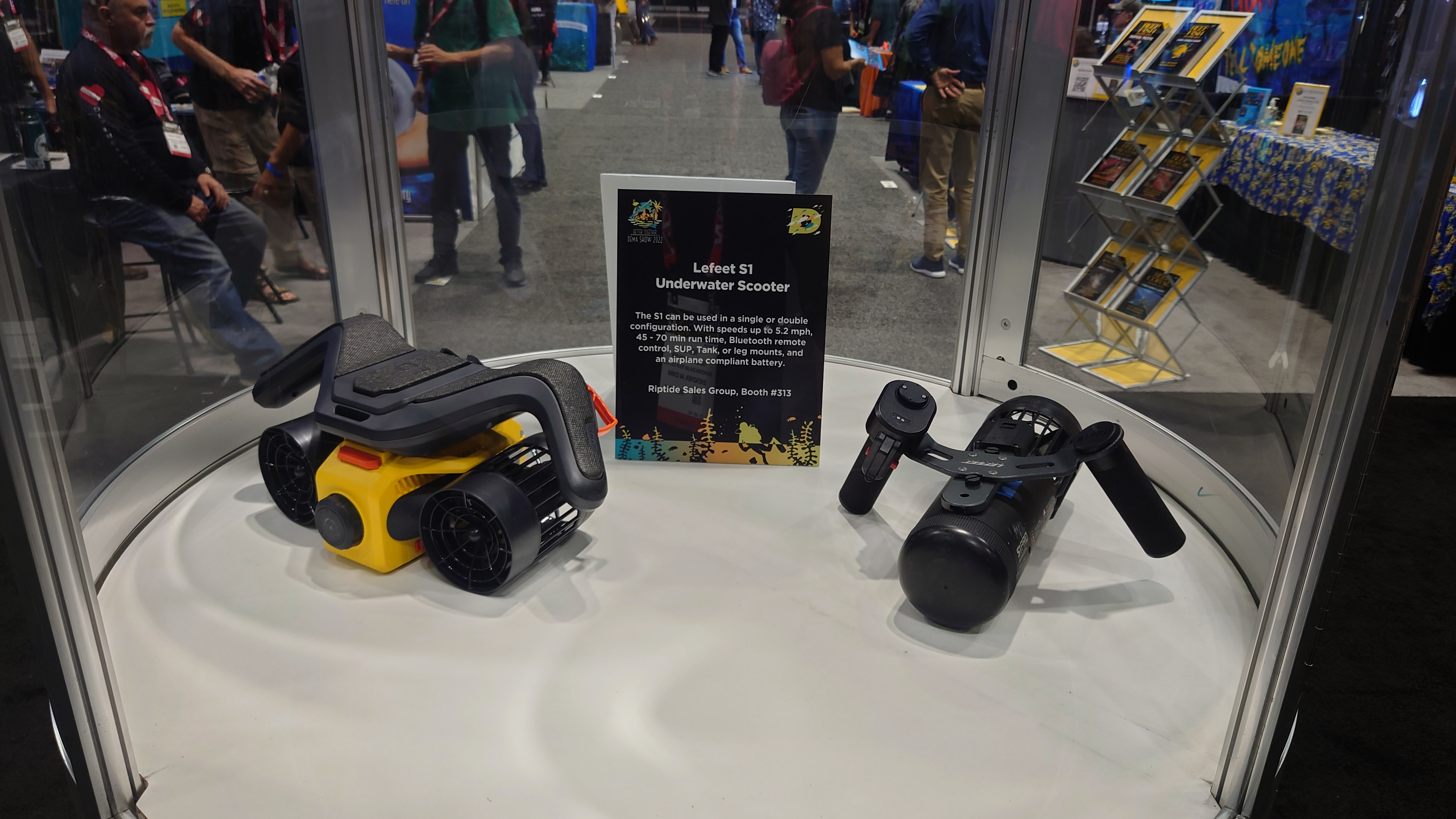 The popular LEFEET S1 PRO (right) and the not yet released LEFEET C1 (left)
From their exhibition booth, LEFEET's clear product presentations and interactive demonstrations sparked a lot of interest among leading industry professionals, all eager to learn more about their sea scooters' many uses, speed, battery usage and size specifications.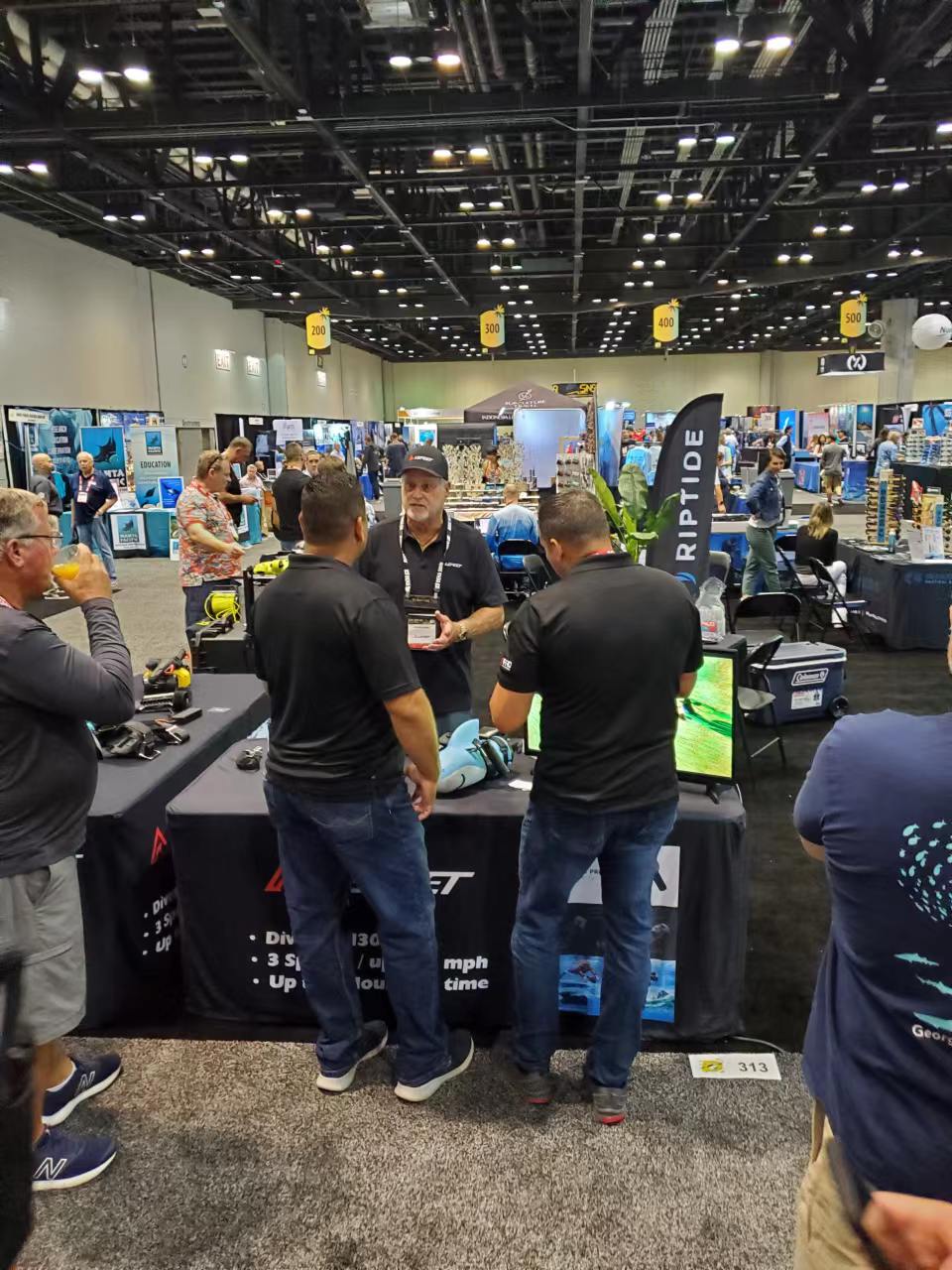 LEFEET representative talks about diving technology and LEFEET at DEMA 2022
And with buyers in 30+ countries, LEFEET is constantly pushing the boundaries of diving technology and design to make sea scooters faster, more efficient and easier to use. Not just for scuba divers but also for freedivers, snorkellers and even stand-up paddleboarders.
LEFEET goes beyond positive reviews. The company has also won many international design awards, raising the creativity and innovation bar even higher.
What did people have to say about LEFEET?
Through all the buzz and excitement about the future of diving, when it comes to diving technology in sea scooters, LEFEET products are centre stage.
"Flexibility and size have always been at the forefront of our sea scooter production. We understand that people want a scooter that they can use on their own terms, wherever they are and whatever watersport they're doing," said Donny, CEO at LEFEEET.
"And it's great to be back at the Dema Show alongside some of the world's biggest brands. I am honoured to present LEFEET here, in a place where we're all connected by our shared passion for the ocean and for creating the best underwater experience," added Donny.
Make LEFEET yours
Purchase the LEFEET S1 PRO from our website or, if you'd like to play a role in the future of sea scooters, you can become our distributor.
We look forward to hearing from you!