LEFEET S1 Pro won the Good Design Award in 2021
Jan 28, 2022 by LEFEET
What is Good Design Award?
Japan's Good Design Award program is a uniquely comprehensive platform for design evaluation and advocacy. Over more than 60 years, the G Mark logo has become a familiar sign of good design. The Good Design Award judges designs in light of their efficacy and utility, from the perspective of whether they are likely to enrich people's lives and society, with awards going to entries chosen to be good designs as a result of this process, such as FUJIFILM GFX100S/GFX50sⅡ, Panasonic Eolia sleep, etc.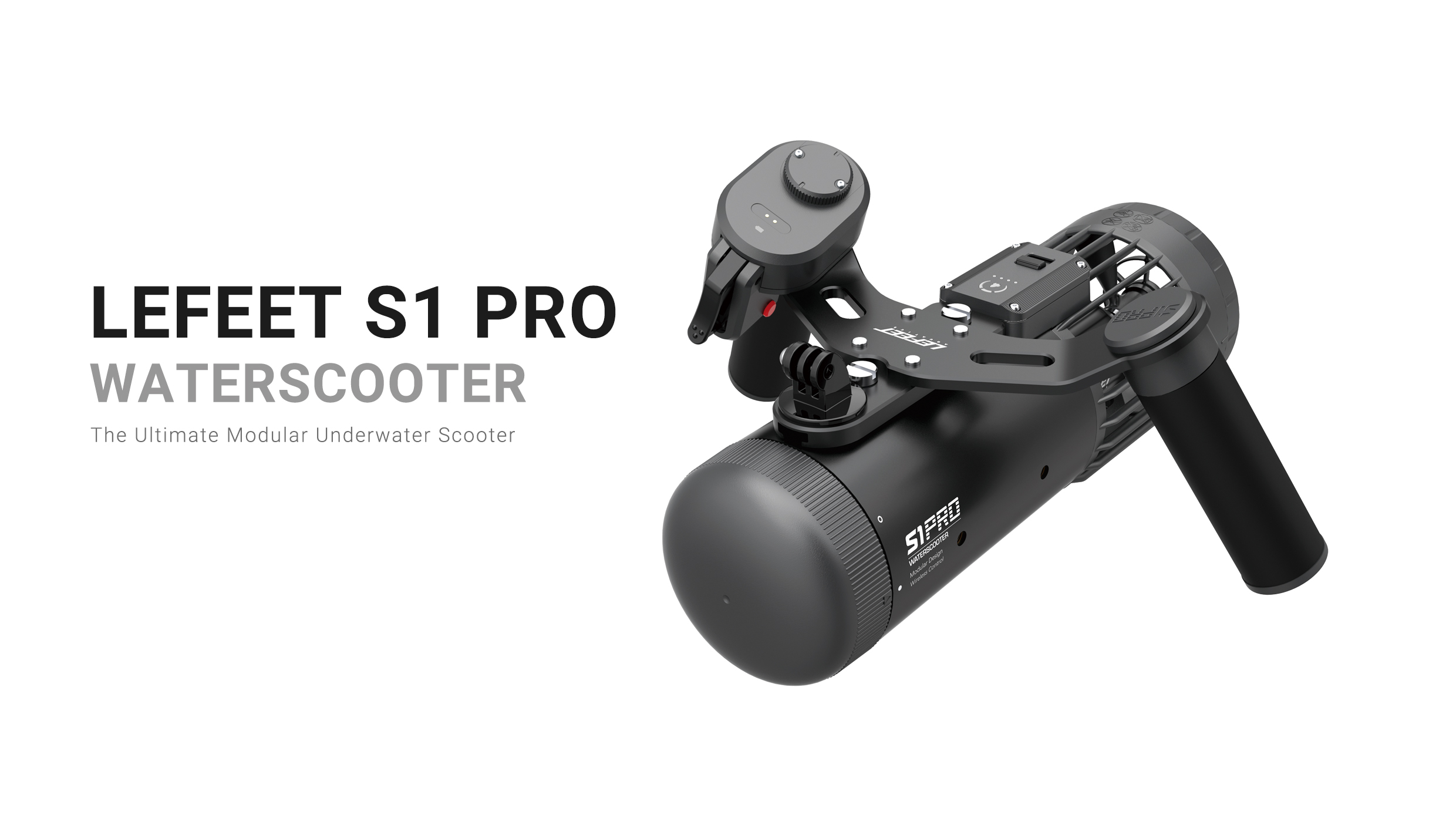 It is an honor that LEFEET's new product S1 Pro won the 2021 Good Design Award!
Why did LEFEET receive this award?
The following are the highlights of this version:
1. Premium Frame
The newest generation of S1 Pro is 5% smaller than the original S1 - it's now the most petite water scooter in the world, with a size of only 315*300*155mm. The LEFEET S1 Pro Waterscooter successfully reduced the size by 6% by fully utilizing ergonomics and fluid mechanics, it can be easily stored and carried so that diving enthusiasts can easily pack their carry-on backpacks.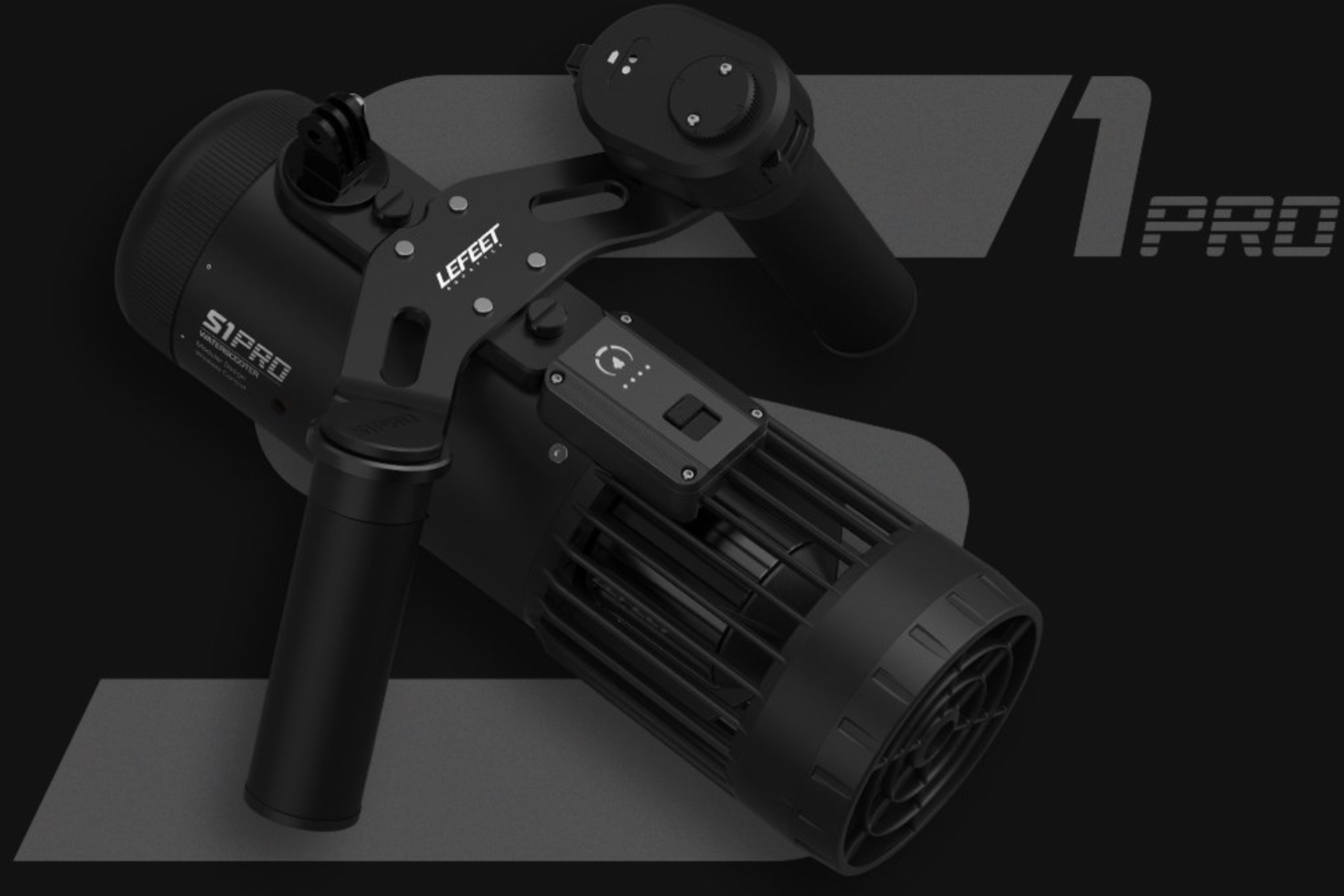 2. Precision Waterproofing
The main body and the remote control are equipped with non-contact waterproof buttons, which are more ergonomic. And the charging port is magnetically attracted, which prevents any possibility of water inflow.
3. Last Longer
A set of non-contact waterproof switches, a waterproof scheme of outer rotor motor, and wireless control technology realizes the waterproof of products in all directions. The patented waterproof structure can improve the battery life, lasting 16% over the previous generation.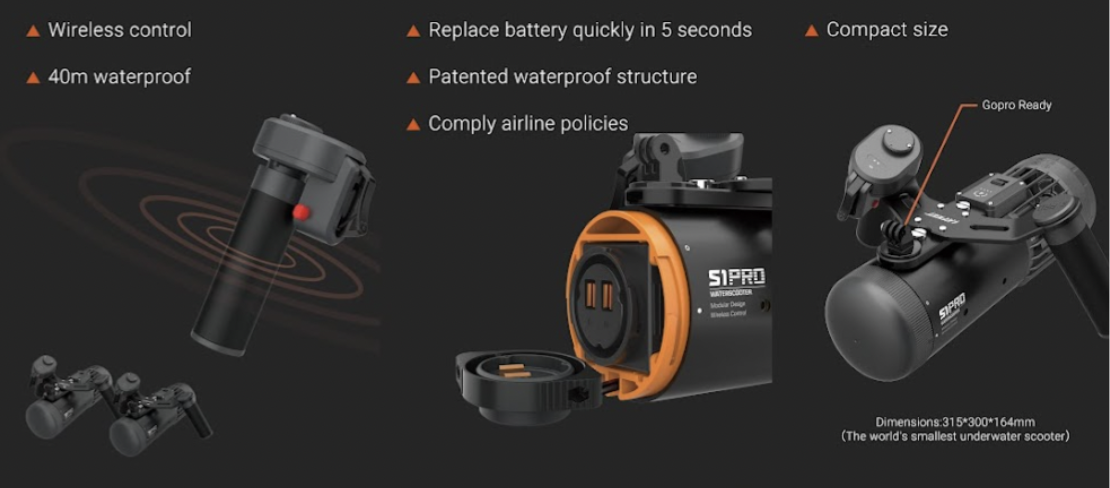 4. Wireless Control
One remote control can operate up to 10 devices simultaneously, which makes the power unimaginable and remote control easier.
5. Modular Design
A wide variety of product accessories provides various ways to play, unlock more diving ways and imagine more underwater fun, whether it is used for snorkeling, deep diving, free diving, or diving teaching.