Snorkeling in Hawaii: best spots to swim with turtles and manta rays
Jan 07, 2023 by LEFEET
Jump into Hawaii's legendary crystal-clear blue waters and discover why it's considered the best snorkeling in the world.
Intro
Snorkeling in Hawaii has it all: manta rays, reef sharks, turtles and a pristine coral reef ecosystem.
And no matter where you go, every reef, beach, crater and bay has its geological uniqueness (like lava tubes and other impressive rock formations). This bizarre and beautiful underwater landscape attracts a lot of marine life you can only see in Hawaii.
Pretty cool, right?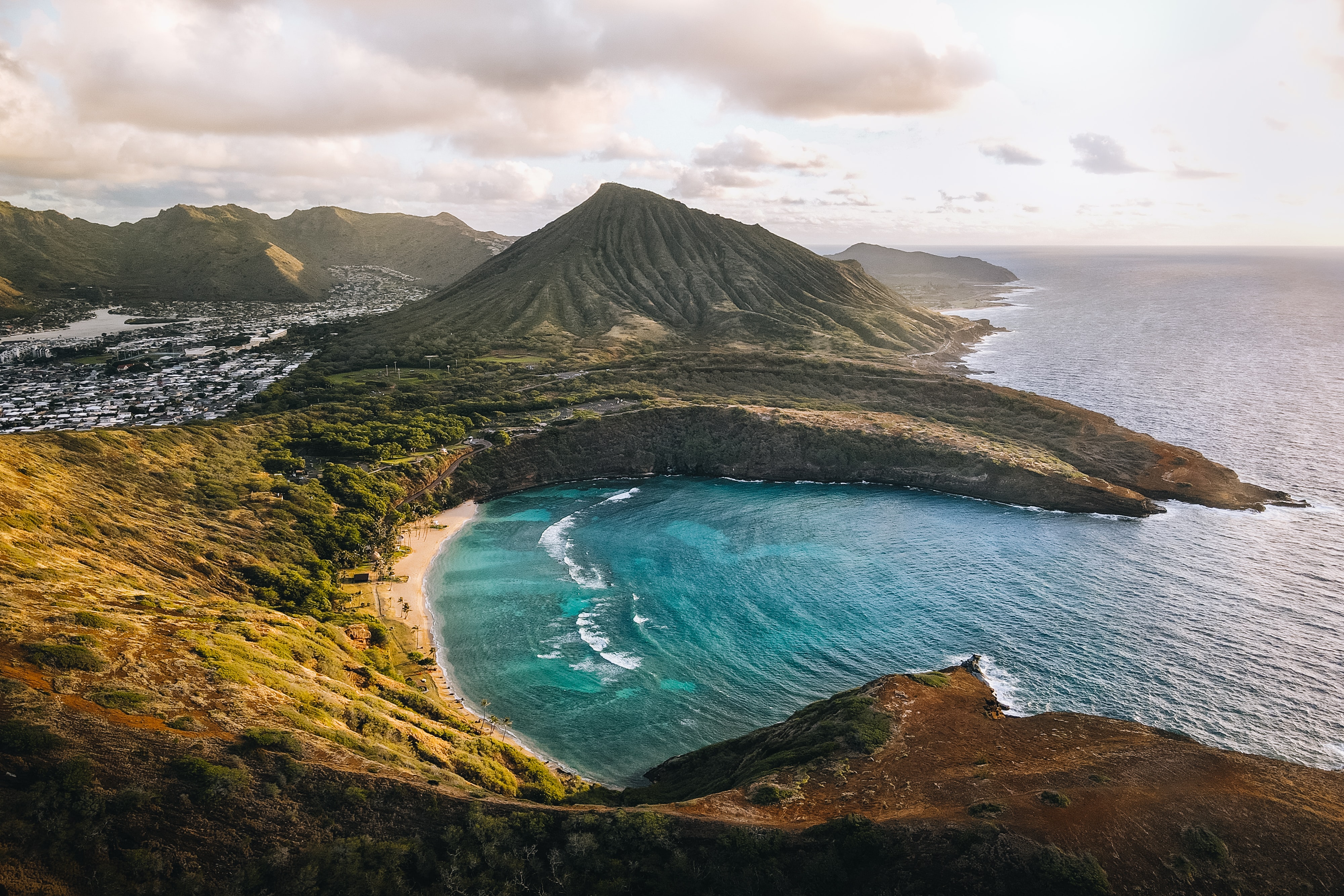 Snorkeling in Hawaii – a snorkeler's paradise.
But with so many sites to explore and things to see, it's no wonder that snorkeling is also one of the most popular activities in Hawaii.
Find out more about what you can see beneath the islands' amazing blue waters. Below you'll find the best snorkeling spots in Hawaii.
New to snorkeling? Here is a beginner's guide to snorkeling. It covers snorkeling gear and useful swimming tips.
Snorkeling at Hanauma bay, Oahu island
Level: all levels.
Marine life highlights: Green sea turtles.
The stunning Hanauma bay is a Nature Preserve located only a short drive away from Honolulu, making it one of the most popular snorkeling beaches in Hawaii.
It's a secluded bay where you can expect to find tranquillity and greenery. It's also a favourite snorkeling spot for families and kids who want to swim in calm and shallow waters.
Here, your chances of swimming with the majestic ocean turtles are high, but you'll also be amazed by the hundreds of tropical fish and other marine life.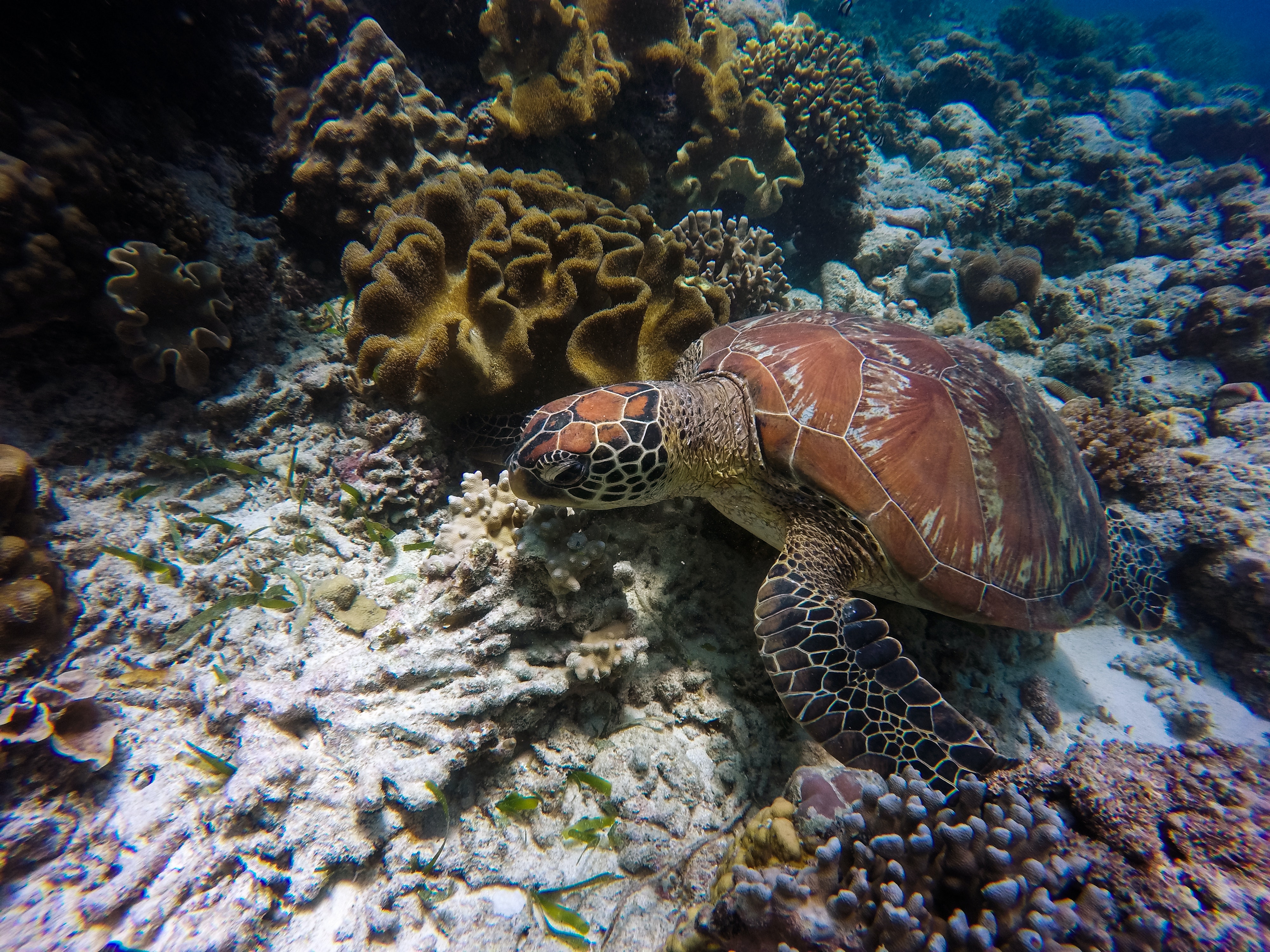 Native to Hawaii, the green sea turtle is one of the most common species seen while snorkeling.
Kuilima Cove snorkeling, Oahu island
Levels: all levels.
Marine life highlights: Green sea turtles and corals.
Kuilima Cove is best known as Turtle Bay. And as the name suggests, it's not uncommon to spot green sea turtles here.
The bay is sheltered from the waves, making this a safe snorkeling bay for families, the young and the old.
And not only are these reef waters calm and shallow, but they're also home to a variety of marine life. From unicorn fish to damsel fish, moorish idol and many other colourful fish hiding between corals, this is a prime location for reef snorkeling.
Shark Cove snorkeling, Oahu island
Level: medium to advanced.
Marine life highlights: octopus, butterfly fish and trumpet fish.
Although the name might suggest otherwise, Shark Cove has no sharks but rather plenty of exotic fish living around large boulders and reefs.
Snorkeling Shark Cove can be challenging, especially the entry over the rocks. There can be some swells and currents too, but if you feel up to navigating around these water conditions, snorkeling this reef-protected area promises less crowds and an amazing experience for any good swimmer or experienced snorkeler.
Snorkel Molokini Crater, Maui island
Level: all levels.
Marine life highlights: manta rays, nudibranchs and barracuda.
One of the best and most famous snorkeling spots in Hawaii is the Molokini Crater. Located off the coast of Maui, you can snorkel this volcanic islet by taking a boat tour.
The half-submerged, crescent moon-shaped crater lends itself as a beautiful marine life sanctuary. It's arguably the best snorkeling location in Maui (if not in the entire world). Its array of coral reefs and colourful fish will amaze children and get even the most adventurous snorkelers excited.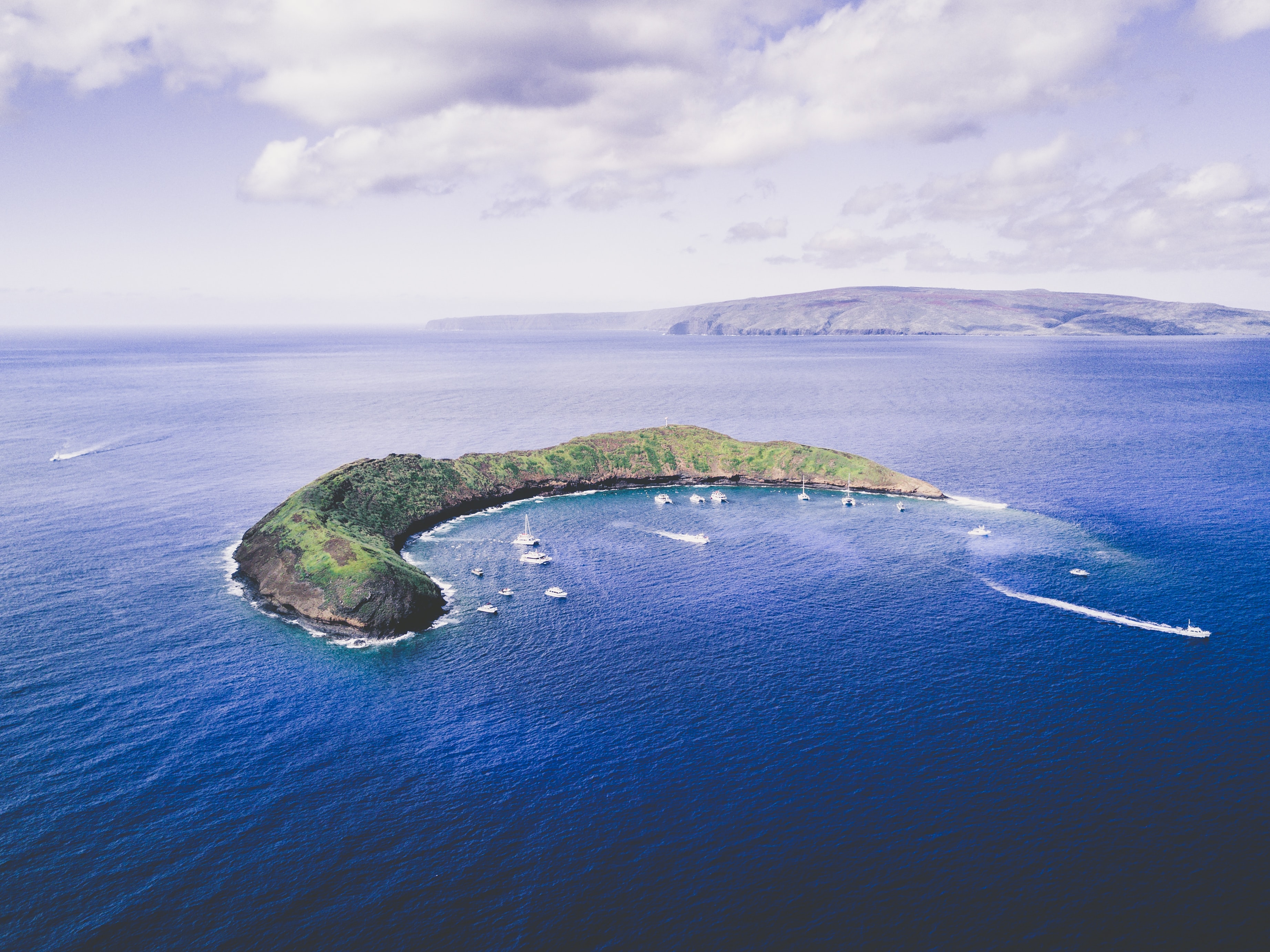 The Molokini Crater in Maui – one of the best snorkeling destinations in the world.
Best time of year to snorkel in Hawaii
Whichever island you visit, throughout the year you're guaranteed to find a corner where you can snorkel and have fun.
Having said that, the best time to snorkel in Hawaii is in the summer, between May and September, when the waters are calm and warm.
Experience snorkeling with manta rays! Manta rays love the warmer summertime weather. So if you want to see manta rays in Hawaii, visit during the summer.
Go to Kona coast (on Big Island), which is the best manta ray snorkeling spot in the world! Make your visit even more memorable with a manta ray night snorkel!
Say aloha to snorkeling in Hawaii
The Hawaiian Islands promise adventure, beauty and traditions.
And one of the best ways to experience its other-worldly underwater adventures is by going snorkeling.
So, where in Hawaii would you like to travel to?