Sea Scooter Found 30m Underwater After 3 Months (and it still works!)
Nov 25, 2022 by LEFEET
Too good to be true? This is the remarkable story of how a lost sea scooter found its way back to its owner.
Intro
Earlier this year, a diver found a mini size DPV in Pedro Blanco, China. It was a LEFEET S1 PRO and, like most underwater discoveries, it brought a wave of excitement. Especially because the sea scooter still worked!
Below is the amazing story of the diver who found a sea scooter underwater and tracked down the owner.
Who, what, where and when
Back in January 2022, our team took LEFEET S1 PRO out for a test dive in Pedro Blanco (also called Tae-sing-chan, 大青针), Guangdong Province, China.
Pedro Blanco is an island near Hong Kong known for its coral reefs and marine life sightings, including whale sharks.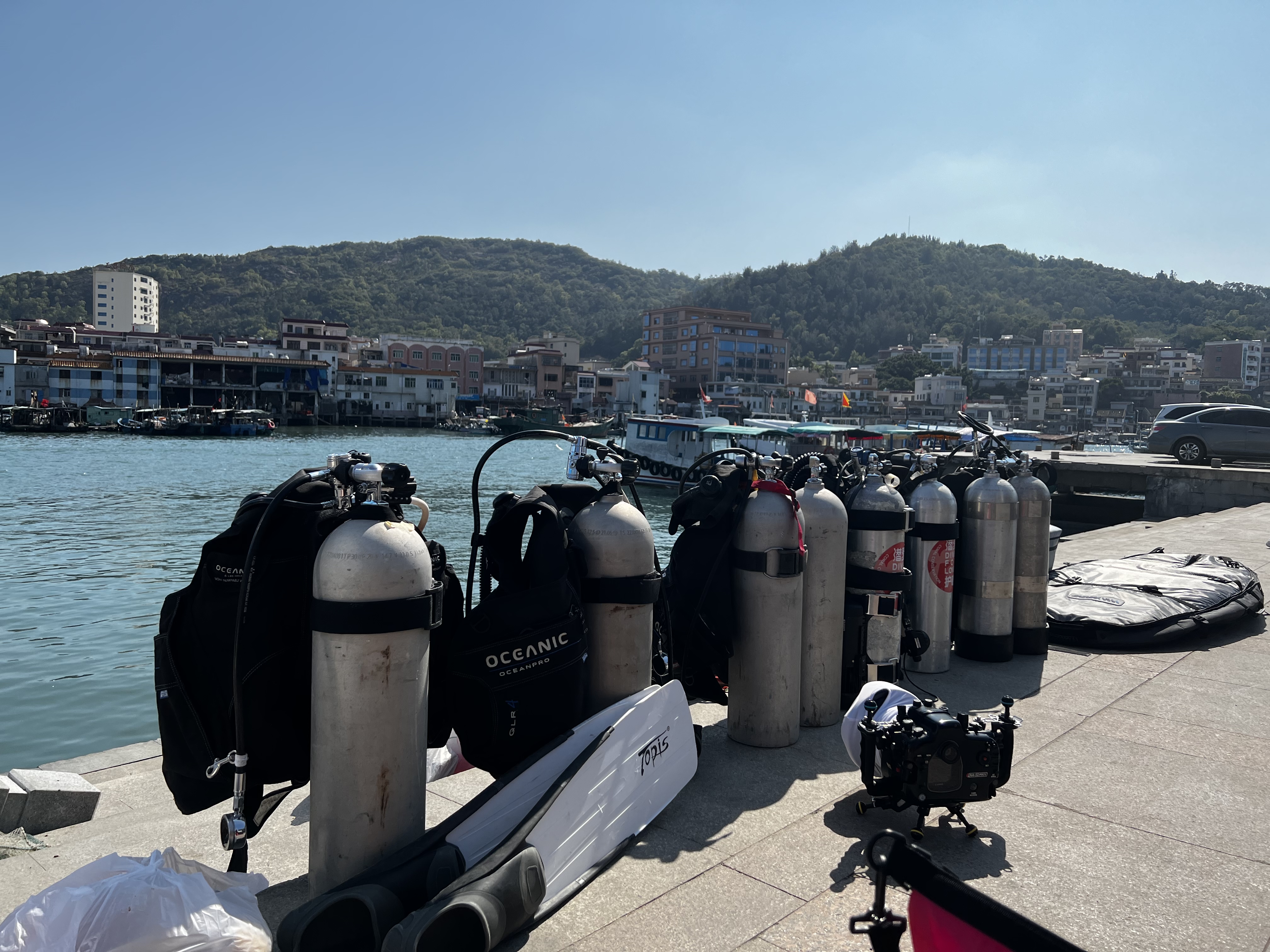 Machine testing in Pedro Blanco, China. Best known for its coral reefs and marine life (Jan 2022)
Anyway, the South China Sea in January is smack in the middle of Winter, when the water temperature is low, the visibility is poor, and the sea is choppy.
It was in these sea conditions that our boss Donny dropped his LEFEET underwater scooter. And because he wasn't using an anti-lost strap (lesson learnt), he watched hopelessly as his sea scooter fell towards the seafloor.
Sad and annoyed with himself, Donny thought he had lost his beloved mini DPV forever. Until a few months later.
An unexpected discovery
Fast forward to April 2022, and the diving season in Pedro Blanco is back in full swing. This time of year, the sea is warmer and calmer, and the visibility is amazing.
Among the groups of divers, one day, was Peter. He spotted a sea scooter at a depth of 30 metres (100 feet), covered in algae, slime and soft corals.
Restoring the sea scooter
Filled with the thrill of finding something valuable, Peter brought the sea scooter back to the dive centre, where he gave it a good clean and removed three months' worth of marine growth.
And upon switching the ON button, the sea scooter roared to life. Talk about durability!
Unfortunately, Peter didn't take any photos before cleaning the underwater scooter. But below are the "after" photos, and it's not hard to imagine the build-up of microorganisms.
Had the sea scooter been found so soon, it would have likely become a new home for local marine life.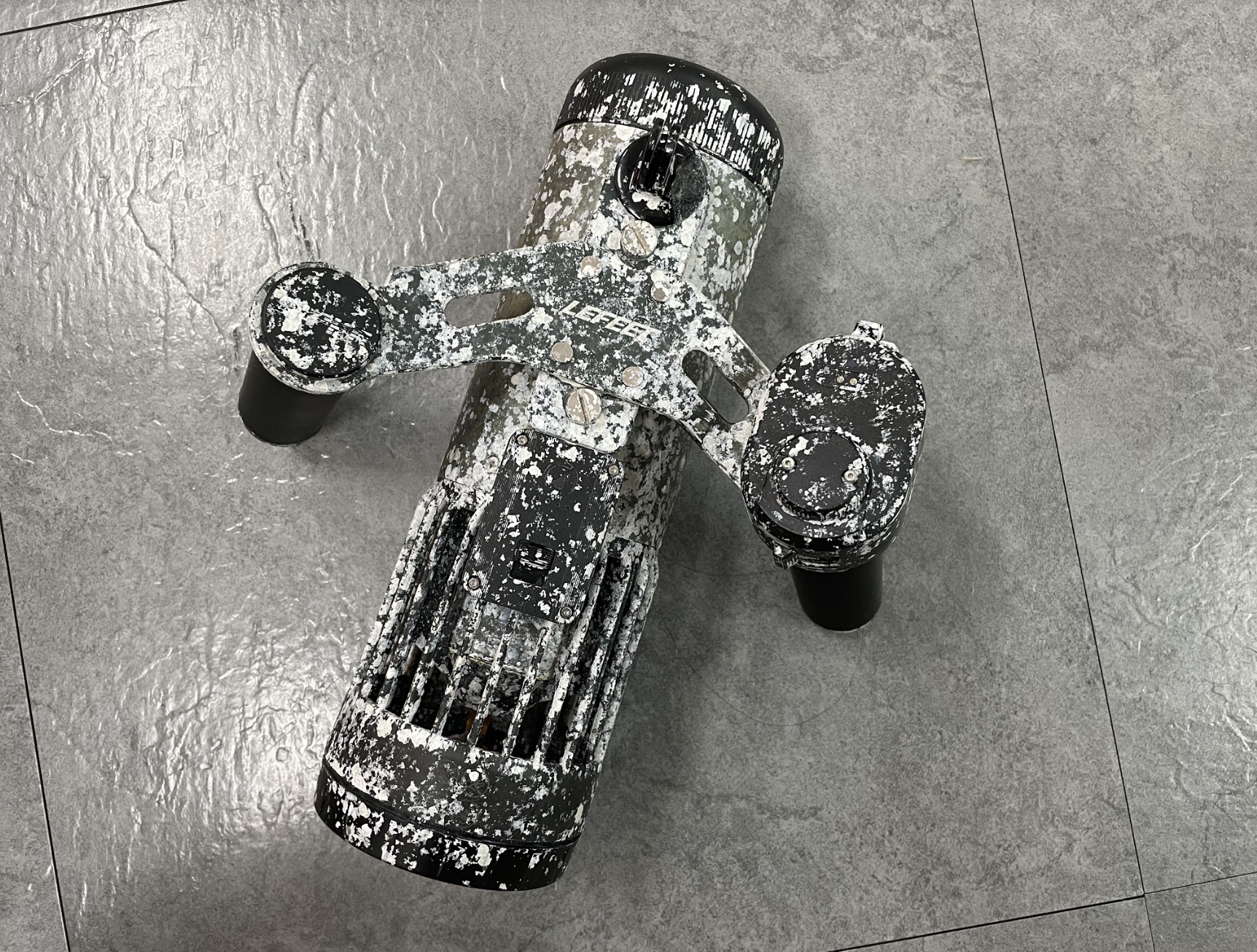 The sea scooter 3 months after it was lost. Covered in corals and algae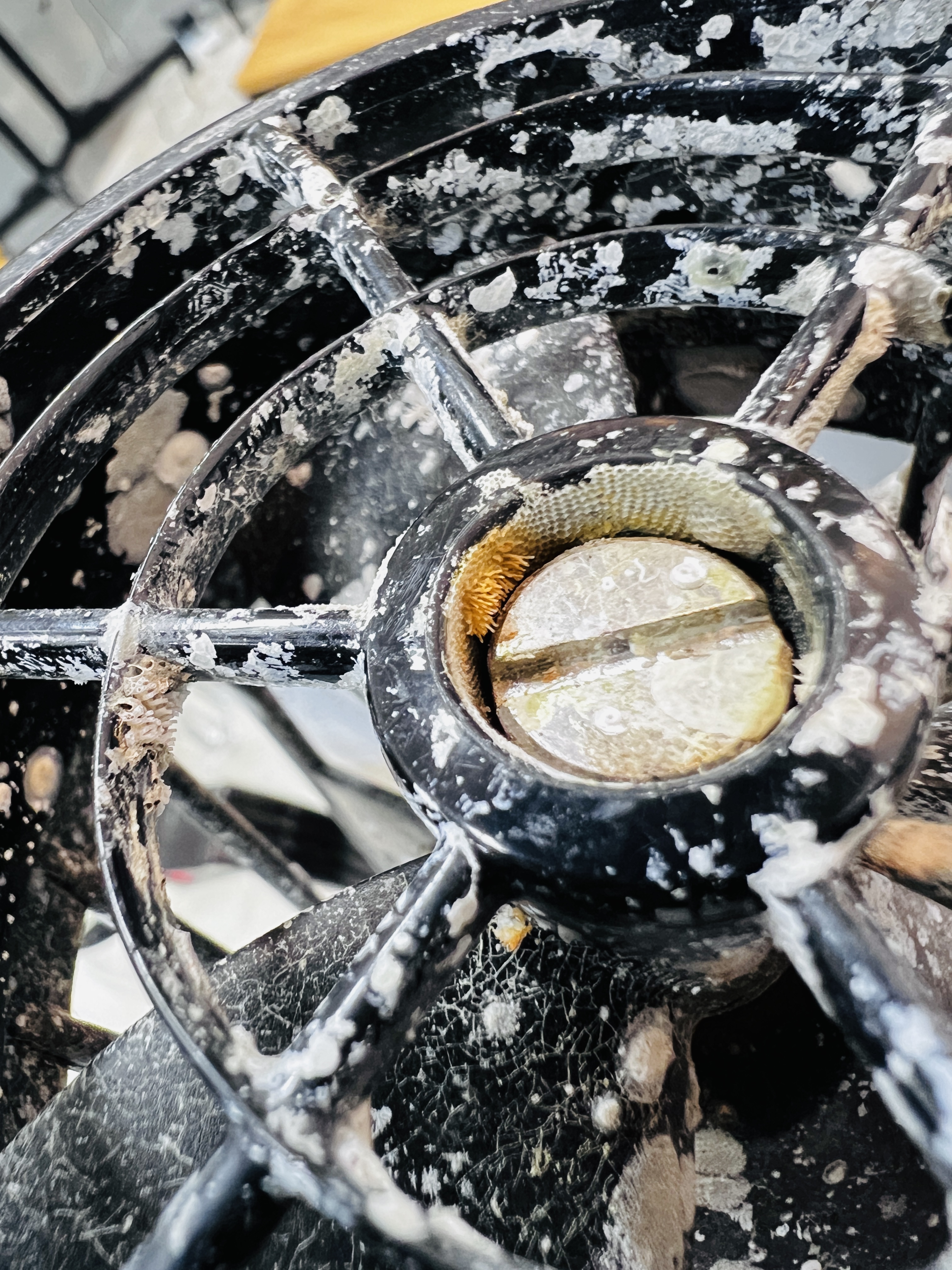 DPV close-up photo of marine growth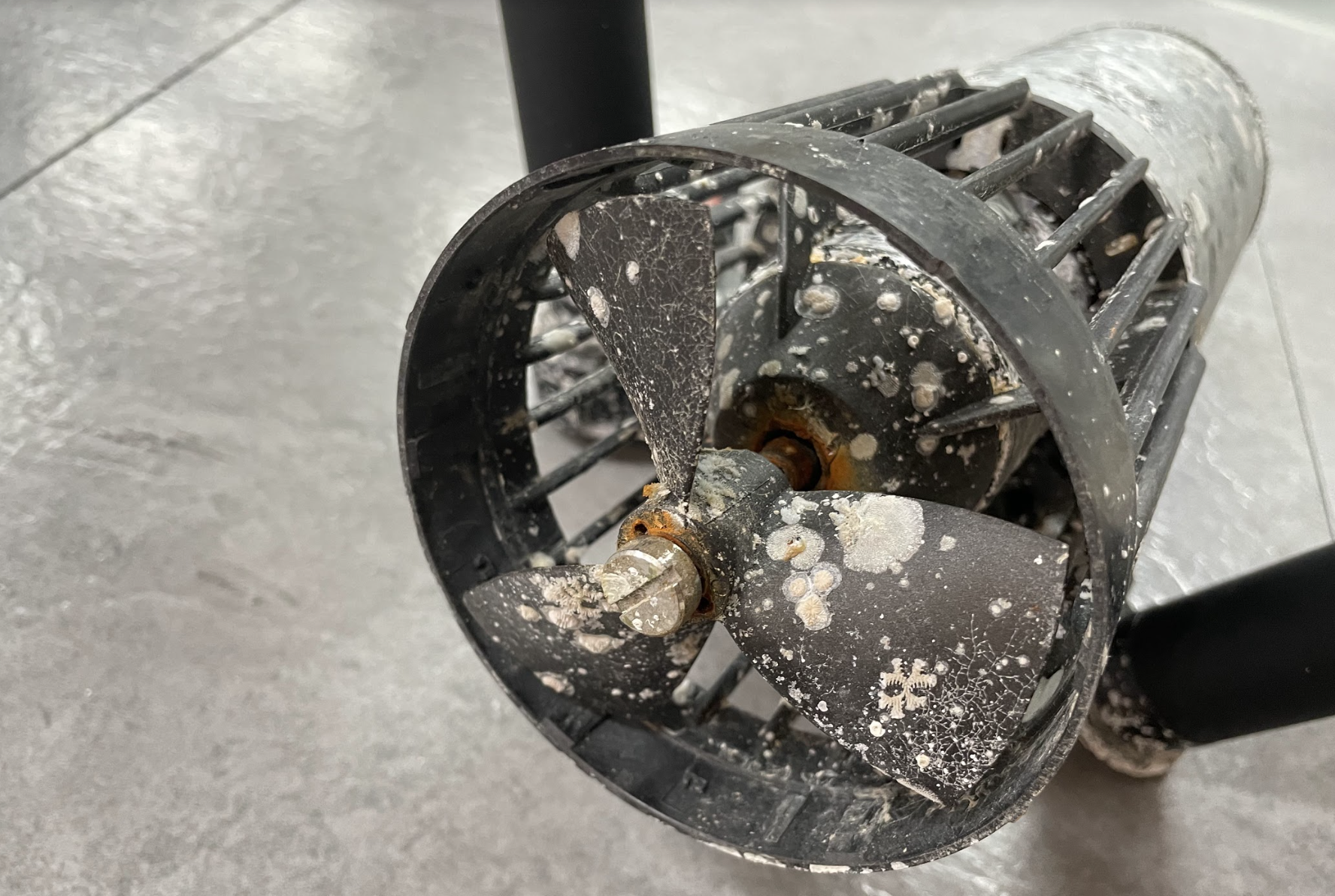 Algae on the propeller. Still works great!
It was at this point that the owner of the dive centre recognised the travel-friendly LEFEET brand and reached LEFEET to share the unbelievable news.
Returning the lost sea scooter to its owner
And although he was shy in his reaction, Donny was excited to get his DPV back.
The magical moment. Turning on the LEFEET S1 PRO after 3 months sunk
The returned LEFEET is now our prized little possession that we keep on display in our office. It has a nice vintage look. Plus, it's a reminder of how far we've come in making durable and waterproof sea scooters – and it motivates us to keep pushing forward.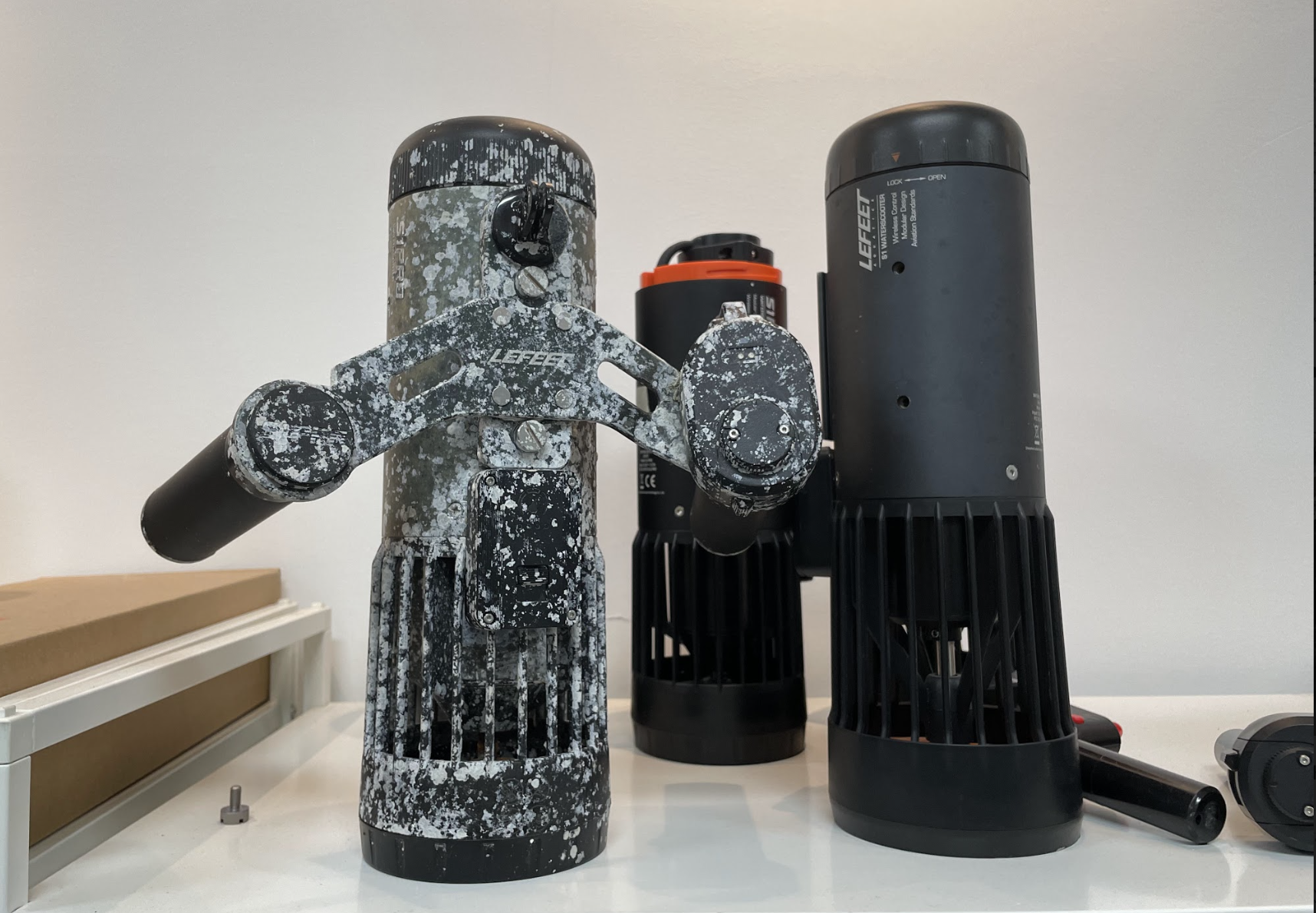 Our "vintage-look" LEFEET S1 PRO
Hang on, what about Peter?
Peter is the hero in this story. And to thank him for returning our lost sea scooter, we gifted him a brand new LEFEET S1 PRO.
Who knows, maybe underwater treasure hunting will become his new hobby. And a travel-friendly sea scooter will make it easier for him to whizz past coral reefs.
Moral of the story?
Losing your dive gear while diving can be painful and devastating in many ways.
So put your name (or initials), phone number or email on your dive equipment. If you're lucky, a Good Samaritan will return it to you.
And if you're thinking of buying an underwater sea scooter, invest in a durable and reliable waterproof one that stands the test of time.