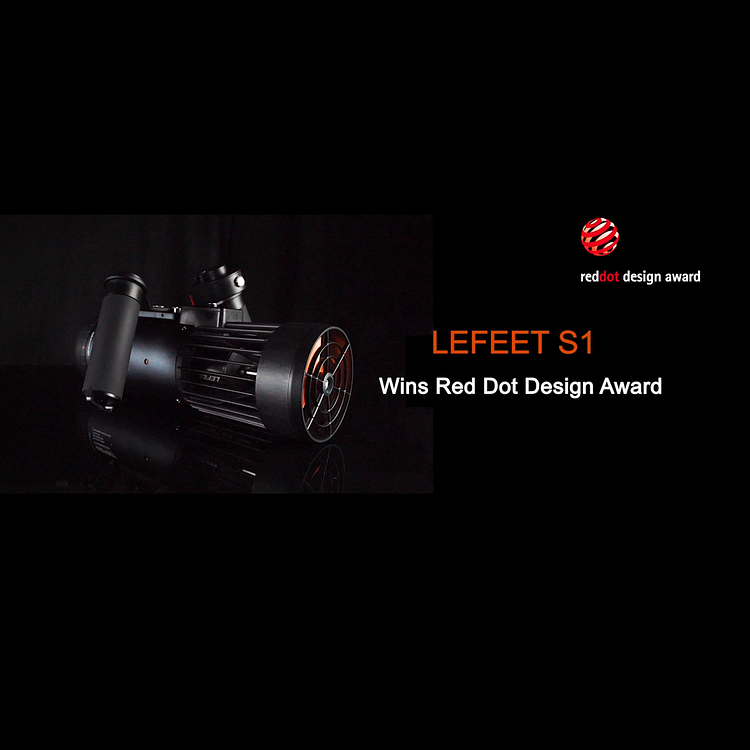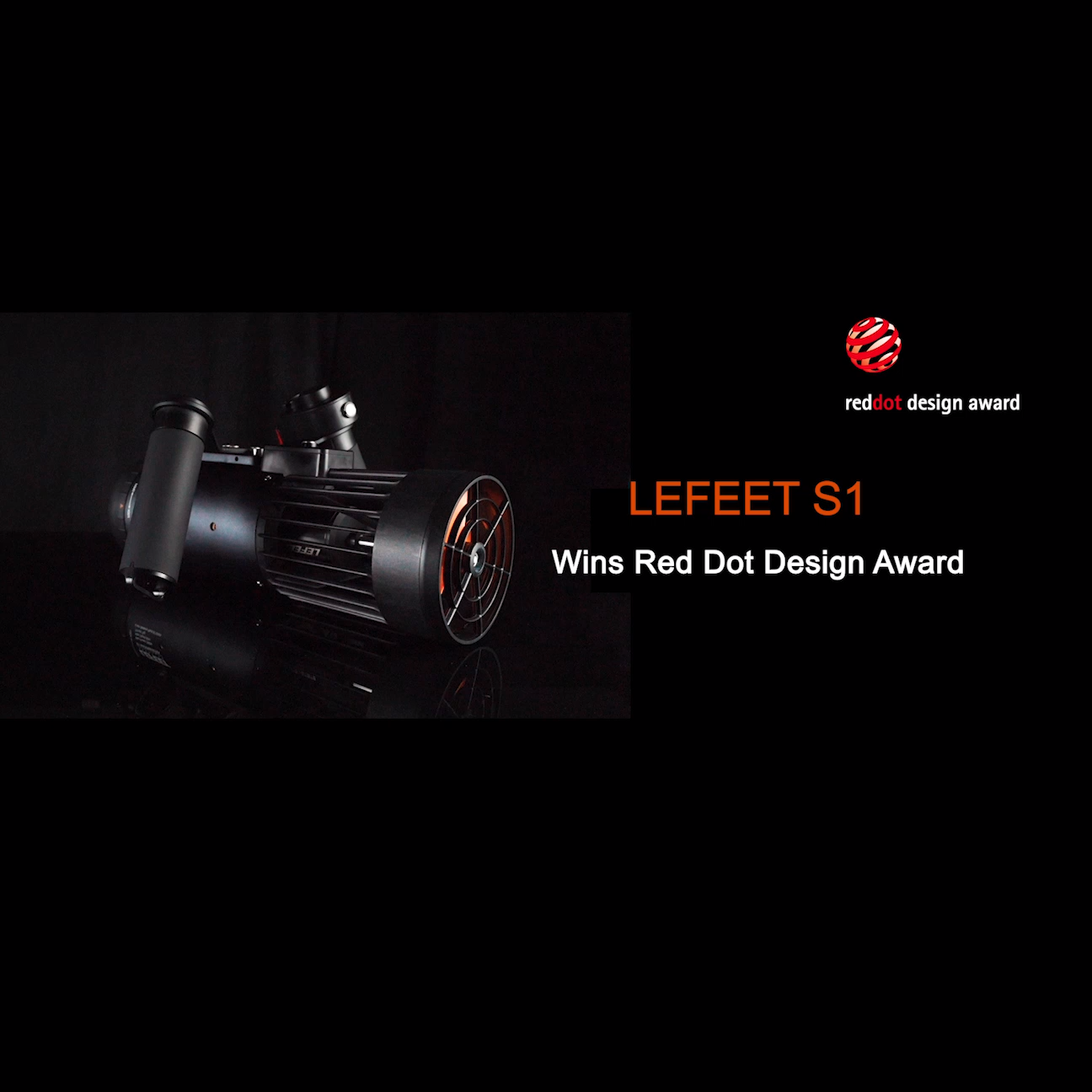 Product Description
Modular Design
3 Speed Modes
Speed:1.5m/s
Charging time:2.5 hours
Run time: 30-60 mins
Max Depth:40 m
Battery Safe On Flight
Package Include
1 x S1
1 X Battery
1 X Battery Charger
1 X Remote Control
1 X Remote Control Charge Cable
1 X Handle Bracket
2 X Handle
1 X Lost-prevention Strap
LEFEET S1 is a hi-tech water scooter which provides power propulsion to underwater divers. LEFEET S1 is easier to carry and use due to its compact and lightweight design, with 3 speed-settings to meet your needs. The modular design provides for diversification of use and a safer overall experience for you.
Ergonomics Design
LEFEET S1 obeys ergonomics design and makes you comfortable when you are using.
Compact Size
Ultra light / Easy to assemble / Easy to carry-on
Fits easily into luggage, take it with you to every dive resort around the world.
Easy To Operate
Long press to start, short press to switch speed settings, one trigger to operate.
Intuitive design, start using LEFEET S1 right away.
Wireless Control
Underwater wireless control technology liberates the inherent form.
You can also pair multiple units at the same time for more fun.
Multiple Speed Settings
Switch Between High, Medium, Low mode anywhere and anytime for increased underwater freedom.
Comply Airline Policies
Battery compliant with air carrying policy, making you travel all the world with no worry.
Water-Resistant Up To 40 Meters
Water-resistant up to 40 meters, explore deeper parts of the ocean with peace of mind.
Modular Design
Convenient to assemble and disassemble,achieving diversified playing way with various accessories.
Standard Mode
Standard Mode is equipped with extremely compact design and tremendous power, which can still be easily handled by novice open water divers.
2-in-1 Mode
Dual motors work at the same time so that you can conserve more strength and oxygen, and provide more power and a better experience for all divers.
One-Hand Mode
Thanks to the range of grips offered by the Single Grip Rail Kit, divers can flexibly operate the device with one hand and conveniently find balance in the ocean.
Scuba Booster Strap Kit
Fix LEFEET S1 on both sides of your legs, and transform into "Superman" any time you want.
Scuba Tank Mounts
The combination of a thruster and an oxygen tank provides extra power for scuba divers to roam the seas as they wish.
Floating Fins
Floating Fins can reduce the weight of LEFEET S1, providing you with more unique and exciting experiences.
Multi-purpose Mount Kit
LEFEET S1 can be attached at the bottom of paddleboard, instantly transforming it into speedboat.